Wellness hotels in Tihany with special price at Lake Balaton
Wellness hotels in Tihany with special price at Lake Balaton
Tihany city, which is located on the only peninsula in lake Balaton, is a preserve area in the first place, abounding in natural and historical places. The town is a place for annual reverting cultural events as well. All these facts make Tihany city to a popular travel destination. There are top quality resorts and wellness hotels in Tihany awaiting their guests all around the year. Spend some pleasant days in a wellness hotel in Tihany at lake Balaton! Book your hotel room online on HotelTelNet's website, find out more about our special offers!
Tihany
Hotel Club Tihany 4* - Akcios Club Tihany Wellness Hotel, Balaton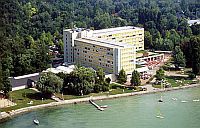 Tihany
The four-star Club Tihany - hotel and holiday centre with bungalows - is situated on the top of the Tihany-peninsula directly on the shore of Lake Balaton. The Hotel Club Tihany is a modern 4-star hotel with 330 rooms and 24 apartments. We offer a unique hotel TV system, own medical centre, beauty farm and wellness centre, complete programs for adults and animation programs for children.
Hotel Club Tihany 4* - Akcios Club Tihany Wellness Hotel, Balaton Price list, Online Reservation
Packages: 1 pieces
---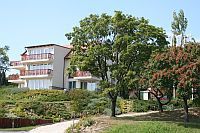 Holiday club Tihany
from EURO 135!
Echo Residence All Suite Luxury Hotel is located in Tihany, just above Lake Balaton. The all suite hotel offers suites with one or two bedrooms, wellness department and modern Hungarian cuisine at the hotel-restaurant. Every suite offers a breath-taking view on Lake Balaton. 
Echo Residence Hotel Tihany - Akcios Wellness Hotel Tihanyban Price list, Online Reservation
Packages: 8 pieces
---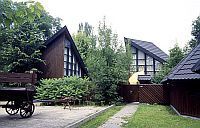 Holiday club Tihany
The four-star Club Tihany - hotel and holiday centre with bungalows - is situated on the northern shore of Lake Balaton, on Tihany-peninsula. The holiday centre offers 160 bungalows equipped with kitchen, bathroom and living room, so everybody can feel just like home. Unique hotel TV system, own spa centre, beauty farm and wellness centre, complete programs for adults and animation programs for children await the guests
Club Tihany Bungalows - Tihany - Balaton Price list, Online Reservation
---
© 2002 - 2018
www.hoteltelnet.hu
Hungary Telephone / fax: +36 (1) 227-9614 email:
info@hoteltelnet.hu
Hoteltel Kft. |
Travel Hotels partners
|
Aff
|
Privacy policy